Hours
We are open 9am to 6 pm Monday through Friday at our New Bedford location.

Our online print shop (PrintSavage.com) is always open.
Get in Touch
If you have any questions, comments or just want to get more informtion feel free to call us at (508) 998-8920, or drop us a line at info@SavageAdvertisingSolutions.com!
Location
We are located at 789 Mount Pleasant Street, New Bedford, MA
Additional Services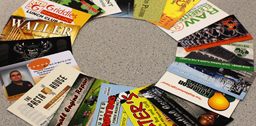 Some additional services we provide: